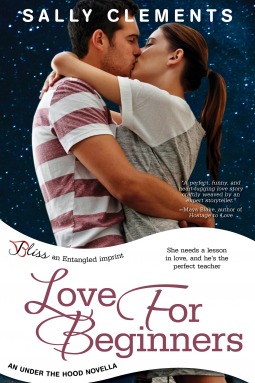 4 cozy romance stars
I got this book from the publisher in exchange for an honest review..
This book is like a cozy romance for me. This story is about a girl named Melody ( Mel) who is a co- owner of an all female garage service. She has a nick name called the "Ice queen" That is because she has never felt anything sexual with a man, and the very touch of a man makes her sick. That was until her friends brother came into town to help with their case load.
Alice is her friend and also co-owner who fell and broke her foot. She was off work forever and the work kept piling up and customers where starting to get angry. Her brother offered to help out because he had some tricks up his sleeve. He also had a nickname. The "Lady slayer"
Heath was good at what he does. His father wants him to take over the family business so he can retire. The problem is that he doesn't want to work on cars for the rest of his life. He wants to take photographs. He was planning something big with national geographic, and if he got this job it would be his big break.
Heath Noticed Mel when he first came to work. He remembered her from when Alice was in college. He liked her. The only problem was that she was not interested. One day Mel told him her secret and he offered a solution. He was going to use himself for her to get used to a man's touch and be able to have a relationship. Like all love stories. Heath falls for Mel.
Mel cannot fall for Heath because her mother has in it her head that men like him will run and leave her alone and having to raise her family by herself. That was until her mother told her a secret that she has been hiding for all of Mel's life. Now Mel doesn't know what she wants, and she only has days to find out before it is too late.