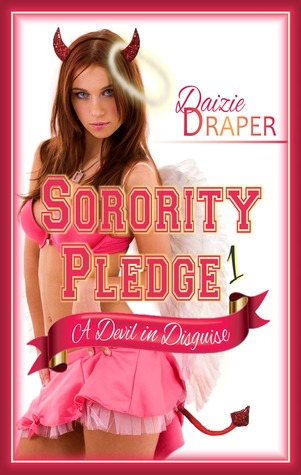 4 I will spank you stars!
Alright, I got this book from a Library thing giveaway. This is a short fast read. This is BDSM book, and pretty interesting if you are into the spanking.
Logan is a Dom. He lives in a huge mansion and every year the sorority pledge girls throw eggs at his house. This year he was prepared....
Addison needed to get into this sorority. BADLY!!! Her grandmother and her mother were in this house, and if she could get in she would finally be acknowledged by them. The night was going great. she was wearing her devil outfit that left little to the imagination and she threw the most eggs. The only problem was the other pledges left her to rot when a gorilla started chasing them.
Addison got busted. Now it was time for her to be punished. Logan's father wanted to call the cops, but Logan and a better idea to get back at her. He was going to spank her in front of his father poker game with their friends.
Addison is a virgin, but dreams about this day. The spanking only turns her on and Logan is determined to break her. could Addison be the Sub that Logan was looking for? Will Addison still make the Sorority?