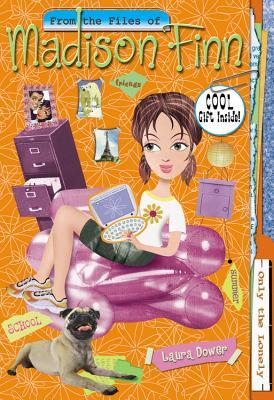 4 email me stars...
I got this book from the publisher in exchange for an honest review...
Madison is getting ready to start the 7th grade. The only problem is that she is allergic to change. That is right. She gets hives whenever their is change.
Summer vacation is almost over and she is lonely. Her two best friends are away at camp. Egg is away at computer camp and Aimee is away at dance camp. They barley wrote her and she has no other friends. Madison did go to Brazil with her mom over the summer. Her mother makes TV shows about animals.
One day while walking her pug, she noticed someone moved into the house that was vacant. She was staring at a girl on the drive way and was hoping that she would come down. Well.. she did. Madison is not good with talking to people and ends up making a fool of herself. Fiona asked Madison if she wanted to be friends. this could happen!
Madison joined a chat room and started emailing back and forth with a girl from a different state. This girl was giving her advice on all things "change" Fiona and Madison where really starting to hit it off when Madison was afraid that this new friendship would interfere with her friendship with egg and Aimee. not to mention that Aimee and Fiona are not noticing boys and Madison still really isn't into boys yet... until a new/old boy she sees.
when school started the worst thing happened. Fiona befriended the enemy. that is right. Madison's worst enemy and her side sicks where best friends with Fiona. Madison did the only thing she could do.. ignore her.. now she is faced with a problem of how she was going to fix it. to top it off Aimee and Madison will also start fighting and have another issues...
can she fix all this or will she be only the lonely all year.