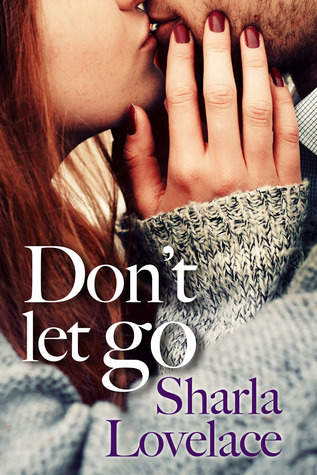 4 stars
I got this book from the publisher in exchange for an honest review...
This was a really good book, but it starts off kind of slow and it takes almost till 60% till it got good.. so if you can stick with it, it will be a good read...
this is what comes to mind about this story... Jules and Noah were 17 and in love. nothing could stop them. they were going to get married and live the best life that they had. Jules mom was a controlling, cold hearted mom who had to be in control. She told Jules what to do and when to do it. where as Noah's father was the family that Jules never had in which she feel in love with their family.
Things are going to change once she found out she was going to have a baby... Noah was so excited to be starting and family, and Jules' mom was already finding a adoptive family.. The sad part was Jules never told Noah about giving the baby away until the day they were at the hospital giving birth. There was a girl there to take the baby. Jules never was able to hold her son. Shortly after Noah left her life forever..
now, present day Jules has a new life, she is divorced. Has a teenage daughter who is reminding her everyday about how she acted when she was young. Jules is now living in her mothers house and taking over her mother's book store. The only good thing that came out of that was her mother dying. Yes, she felt like she was not being controlled anymore. Jules still cant handle the birthday of her son that she gave away. it puts her in a deep depression. She is sleeping with a guy who is a bad ass, and it just takes the pain away. it was her fix. Noah's dad owns a cafe right next to the book store, and makes her life a living hell everyday since that day.
Everything was going fine until.... Noah came back to town.. she didn't know how she was going to be able to handle herself. She thought she could just ignore him and maybe he will never notice her. She was wrong. This two have a steamy connection that everyone notices. The only problem is that Noah is now engaged and has a pregnant fiance. Jules wants to hate Noah's fiance, but she can't... she is very likeable, and also she is telling Jules about her love problems...
Jules daughter is trying to have sex, so how can Jules tell her it is not o.k. when she made mistakes of her own. Also, Jules did not tell her daughter about her past, and everyone told her it is going to backfire on her. It just so happens it does... this turns into a heated battle and it is quite funny to read what happens.
Can Noah and Jules hash out their problems, and still be friends or will their heated love connection ruin them both forever? when a deep secret is finally out in the open Noah and Jules will need each other more than ever, but the question is can they handle it?
this story is about past, present, and future romances. where past girlfriend, boyfriends will be jealous, and only the strong will survive. Also, how doing all this and being a parent to a teenage daughter will add some fun and humor to this story.